NO MORE ROOM IN HELL
A 2D top-down survival shooter game where you will be a rookie soldier in a secret government lab when a zombie apocalypse starts out of blue and now you need to find your way to the docks for a chance to be with your wife and son again.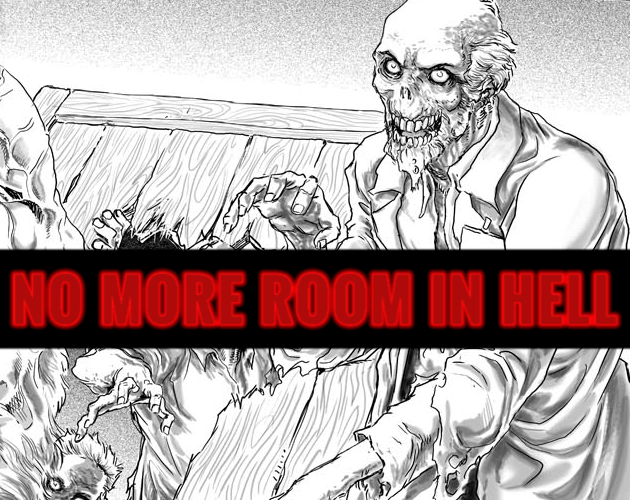 The player starts with a very small inventory and alongside the game, a better outfit with an even bigger inventory can be found. You will need its whole space to store the 7 different weapons, painkillers, maps, walkman, and music available during the 4 levels.
You can use a map, surveillance monitor, and cameras that allow you to find your mission targets to finish the levels.
Besides all this, you can make your way by exploding and shooting walls, because a lot of the game scenarios are fully destructible, and, of course, you will kill a lot of zombies shooting guns or driving a car over them while trying to discover what really happened to this government black site facility.
Credits
Download
Click download now to get access to the following files:
No More Room In Hell (mac).zip
134 MB
No More Room In Hell (win).zip
119 MB
No More Room In Hell (linux).zip
127 MB